Connection Launch New Product 'Peacework' with Sustainable Application of Materials
Member News
Connection, based in Huddersfield, is a commercial furniture design and manufacturing company. They have recently launched a new product, Peacework, manufactured from lightweight PET/felt materials derived from post consumer waste.
As the impact of climate change continues to transcend global agendas, the need for healthier, more sustainable buildings with considered furniture products must play a part in reducing our environmental impact.
Globally, more than a million plastic bottles are sold every single minute and they take a minimum of 450 years to naturally degrade. Not only do we need to reduce the use of plastic bottles, we need to find new ways to deal with bottles once they are thrown away. However, recycling rates are low. In 2016 fewer than half the bottles bought worldwide were collected.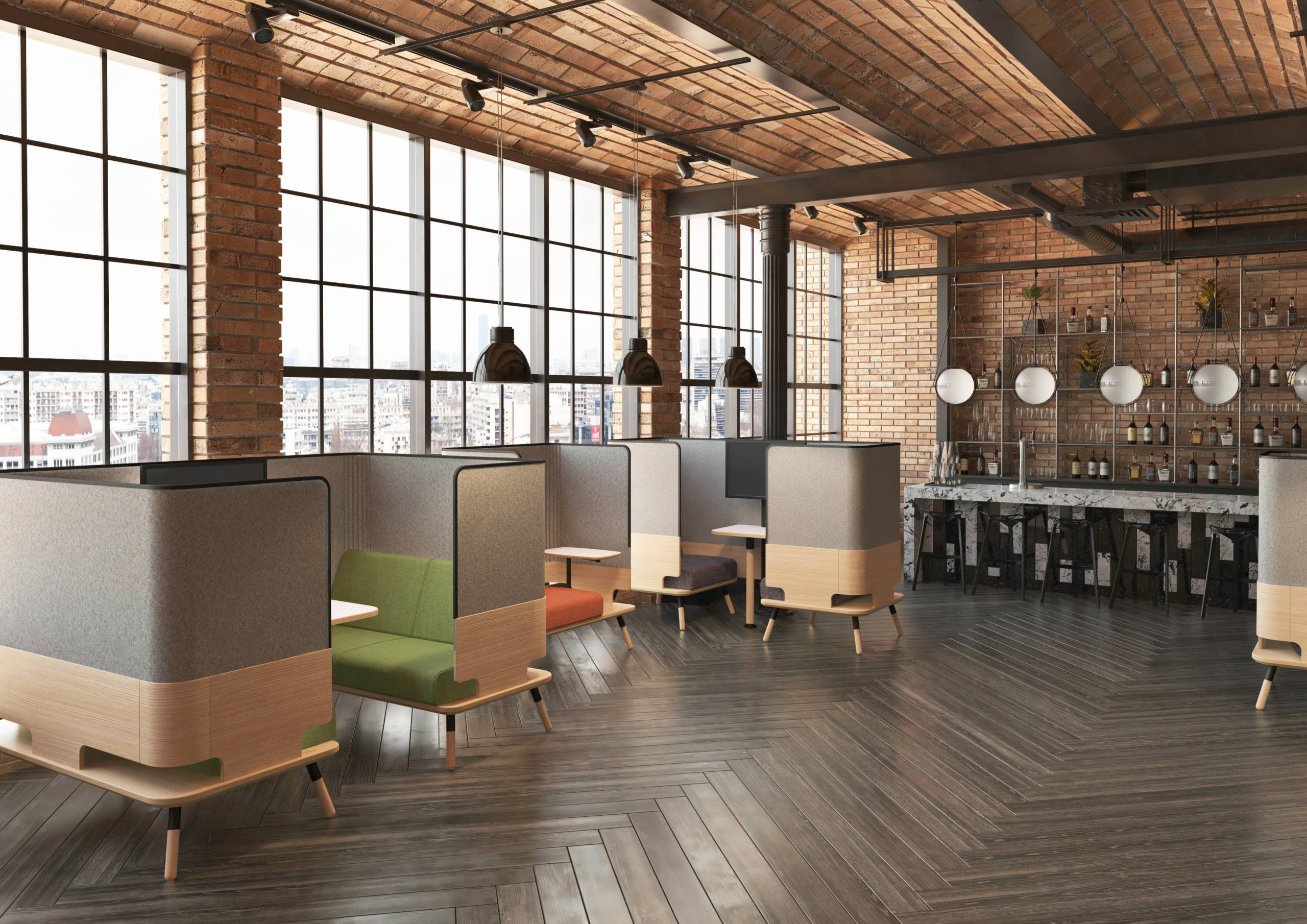 Connection and furniture designer, Hilary Birkbeck, believe it is their responsibility as a designer and company, to employ sustainable working methods and materials. Having spent years researching low impact and recycled mateirals, Hilary discovered that PET (Polyethylane terephthalate) felt is ideal for commerical furniture due to its softness yet durable qualities and it is is made from recycled PET (the plastic found in water bottles). In being used as a material, PET also provides enhanced acoustic performance and can be recyled at the end of its life.
The result of this research and design process, is Connection's Peacework seating booth range. Having a light footprint, Peacework is manufactured considering the overall impact on the key challenges of climate, resources and health, therefore, high quality, robust with a long life span. It was important to Hilary, to use as many materials as possible which were both upcycled and recyclable, reducing the environmental impact and contributing to the circular economy.
Peacework is a seating booth range, light and easy for users to move and reconfigure as and when required. Low in weight, means fewer resources are used in its production. During development of the product concept, Hilary was keen to use contrasting materials which appeal to the senses. The tactile recycled PET felt surround, lightweight visual and acoustic screening can also be used as a pinboard. Plywood, forms the streamlined frame is also manufactured from sustainable sources and fully recyclable. Tape has been used instead of glue to fix the surround, also eco-friendly.
For more information on Peacework and Connection, please visit our website.